Business Integration Services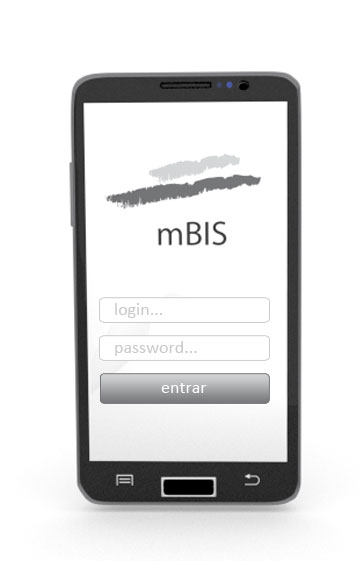 NHT-Norwick has 19 years of experience in the integration of technological solutions for companies.
We went from a local and unidirectional information culture, to the fluidity and constant updating of relevant data for the development and business data management.

The integrated solutions enable you to:
Have your staff working out of the office and storing the information while working.
Have the company's most current information in real time to complete formalities, invoice, reassign work or make business decisions.
Have the latest updated data: customers' data, orders, incidents, status of the products, tasks, DB, prices or status of packages and merchandise.
We divide the integrated solutions into Data Integration Services for the import, export and exploitation of data; and Hardware Integration Services in the implementation of projects by using various devices.
Data Integration Services

1. Business Management Solutions

Business management systems such as ERP or CRMs require a constant data input and update that enable you to make decisions in the company both internally and at commercial level and at the customer level.
SAP
Navision
SAGE
Consultec
Microsoft Dynamics
Open ERPMovilidad
2. Mobility
Data integration allows us to work with great efficiency from any place and at any time. At NHT-Norwick we develop mobility solutions for greater efficiency in our daily work and capture of information, which permits us to exploit as well as view the work that without mobility is totally opaque for the company.
A. Our Own Mobile Solutions
GPS Tracker for the location of mobile devices
mWLead Manager for the sales force
mWSAT for the management of technical services
mWGPV as a marketing tool for the collection of product data in establishments
mWOnRoute optimises processes in the collection and delivery of parcels
mWReport is a reporting tool for the accomplishment of tasks or data collection
mOLE gathers locations for the creation of DBs
mInformation enables the SMS communication in professional environments
B. Third-party Solutions
We implement projects where the customer can work with other complementary mobile solutions.

3. Third-party Products and Services
We believe in synergy and trust companies whose products are on the market. The union of know-how improves the results significantly.
Tom Tom
Google Maps
Optitime
SMS messaging gateways (e.g.: RedBox)
4. Tailor-made solutions for our customers
Some of our customers develop their management systems internally, so we communicate from our applications by adapting ourselves to any technology.
Hardware Integration Services
We develop projects where mobility applications coexist with management systems, third-party products and devices that enable you to complete processes on the street and with the customer. In this way, we avoid double processes and save time since the work flows and the operations of the company are in permanent operation.
Portable Printers
Bar code scanners
NFC Devices
How do we do it?
Web Services
FTP
Secure FTP
Excel Files
Plain Text Files
XML Files
BD